It is a truth universally acknowledged that a lady who loves Jane Austen also loves a good bonnet. That's how I feel, anyway. In my teens, I became consumed with Pride and Prejudice and read it most nights (sometimes by candlelight), and can say it has really shaped my world view. I was and still am obsessed with the fashion and the history of Jane Austen's time. I have watched every adaptation I can get my hands on. I keep a worn copy of Pride and Prejudice by my bedside, just in case I feel like flipping through it from time to time.
The pastel- and muslin-filled world of the Jane Austen adaptations that I still watch on repeat (and plan to for the rest of my life) was brought to life by women I now worship. Brilliant costume designers like Jenny Beaven, Ruth Myers, and Jacqueline Durran who worked on Sense and Sensibility, Emma and Pride and Prejudice, respectively, imbued Austen's characters with the historical likeness of Regency-period England as well as a timeless elegance that makes them and their style eternally beloved.
More recently, I was floored by Alexandra Byrne's sumptuous costumes in the new adaptation of Emma, which I strongly recommend for at-home viewing. Thanks to them, one of my biggest dreams is to don an empire-waist gown and white gloves and attend a Jane Austen ball (which, yes, is totally a thing!).
So. How is an avid austenite meant to dress in the world of fast-fashion??
Imagine yourself in a world where fans are used to shield smiles and secrets, and the best place to fall in love is on the dance floor. Think of the heavy use of organza and the endless streams of ribbons and pearls. A dream!
While I love following real historical seamstresses like Bernadette Banner and The Cosplay Historian, I prefer something more casually historical for myself. And though I love learning about Jane Austen's life and the history of fashion during her time*, I thought it would be fun to research how I can make Jane-Austen-fashion wearable in the twenty-first century.
If this also sounds like your cup of Earl Grey tea, then, dear reader, you are just like me. Allow me guide you through an Austen-inspired summer wardrobe replete with linens, dainty florals, pearls and more. Grab a slice of cake, pop on the Pride and Prejudice soundtrack, and keep scrolling to see & shop my (corset-free, of course) Jane Austen style essentials.
*It is important to note that Jane Austen's books are set in the Regency era, which is a sub-period of the Georgian era. This post draws on Regency fashion, but if you want to read more about the Georgian fashions, click here.
MUSLIN
Organza and thin muslin cottons were used as sheer layers during the Regency period to subtly work around the sleeve-length rules. Having semi-opaque sleeves and details were also considered the peak of fancy fashion. Billie Piper as Fanny Price layered organza under cotton dresses throughout Mansfield Park, while Keira Knightley as Lizzie Bennet wore a sheer organza layer over her white dress to the Netherfield Ball (above).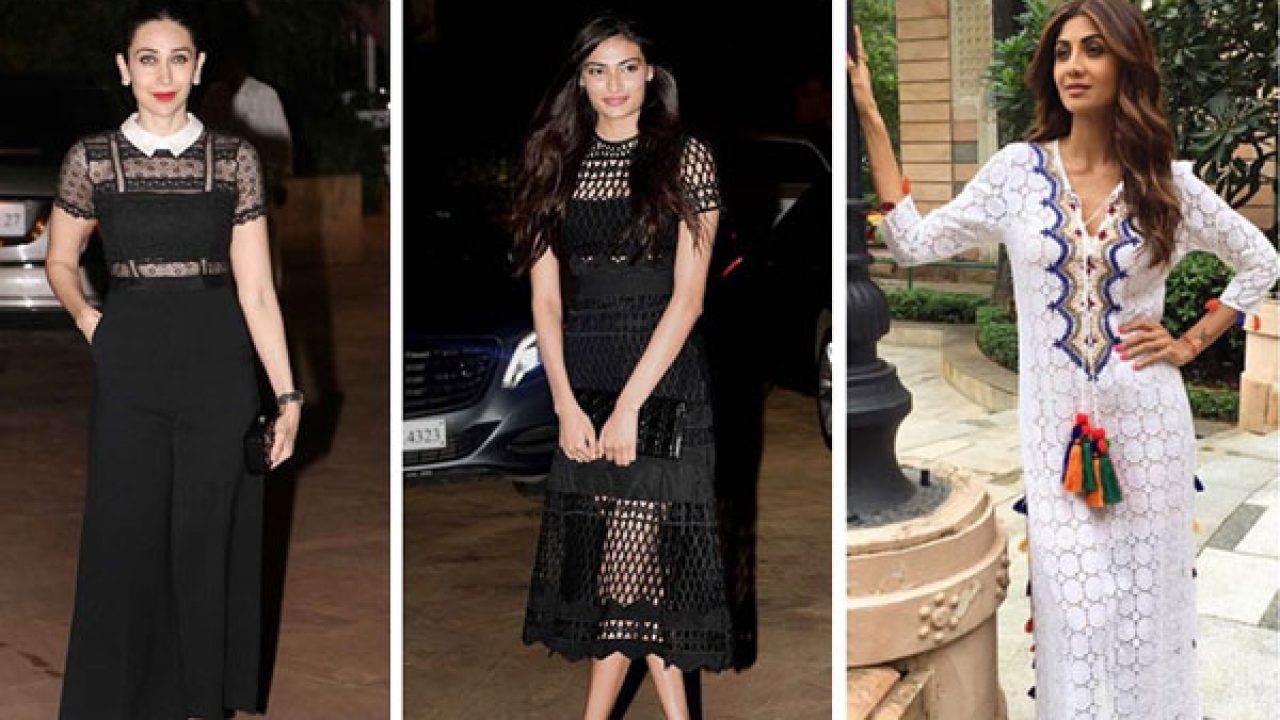 Today, muslin is super cute for flowy boho tops and dresses. Dresses in the regency era favored a slimmer, more classical shape which is super achievable with a modern maxi dress! And sheer has been really popular lately so this is a very easy look to replicate.
SILK
Silk was mostly reserved for evening gowns in the Regency era (notice how Caroline Bingley's luxurious silk gown stands in contrast to Lizzy Bennet's more humble linen walking dress), but nowadays it is popular for slip dresses or silk nighties.
Even though 'drawers' were not worn on women until the nineteenth century, I think silk négligée is a fun and flirty way to incorporate vintage style!
LINEN
Linen was a popular fabric during the Regency period because like muslin, it was cheaper than silks. It wore well through damp winters and was worn commonly as an empire-waist dress, as well as long jackets and smocks. Nightwear and undergarments (including mens shirts) were commonly made from linen.
Linen is gaining popularity because it's a sustainable choice. Linen "is super low-impact and is an inherently more sustainable fibre because it doesn't grow on fertile soil; it doesn't need pesticides because it's a hardy crop; it doesn't need to be irrigated and you can blend it," according to this report on sustainable fabrics. I find it also very comfortable and breathable on a hot summer day.
FLORALS
It wasn't all delicate white muslin in Austen's time. With England on the verge of the Industrial Revolution, intricate patterns and prints began to become more widely used and delicate florals became the favorite because the patterns didn't need to match up on the seams.
From the prairie-dress trend to the vintage Laura Ashley dress obsession, it looks like everyone is craving dainty floral dresses in a major way. And it has my full support, as it's perfect for floating around in warm weather.
EMBROIDERY
Jane Austen was as skillful with a needle as she was with a pen. No matter their class or station, all girls learned needlework, embroidery and knitting because women spent much of their time mending, altering and embellishing garments and bonnets.
Women would have found patterns in publications like Lady's Magazine (1770–1832), which was a popular monthly periodical of fashion, fiction, and gossip that circulated patterns for embroidered clothes, accessories, and housewares.
Today, embroidery is really popular with etsy artists (if you haven't followed a pinterest tutorial on how-to embroider your own quirky phrase and hang it on your wall yet, you aren't living your best life) and it is not hard to find easy-to-follow tutorials for embroidering your own patterns. It is a really cute way to spruce up items you already own, all you need is some DMC floss and some creativity! If DIY really isn't your thing, supporting artists is also an amazing service.
KNITTING
Hand knitting and crocheting, used to make sweaters, blankets and other protective clothing, were once necessary skills. It was economical to be able to weave strands of wool or yarn into fabric without a loom. The difference between the two crafts is slight – knitters typically use two needles to make their projects while crocheters use a single hook. Today, knitting and crocheting are regarded as hobbies – still practical but also satisfying.
Both knitting and crocheting existed during the Regency, though depictions of fashionable ladies enjoying these pastimes are rare. Accomplished young ladies were expected to learn fine needlework skills such as embroidery, along with music, watercolor painting, dancing and a few French phrases to sprinkle in conversation (see above). The humbler skill of knitting wool into fabric for warm clothing was most likely left to the lower classes.
Comfy knit sweaters are perfect for throwing over all these flowy dresses when it starts to cool down on these summer nights.
BAGS
For women in the Regency era, large detached pockets could be worn under more substantial skirts and were used for coins, watches and pocket books. These were impossible to wear with flimsy muslin gowns however, so instead women carried small decorative (frequently handmade) bags or purses, which came to be known as ridicules/reticules/indispensables. These were the first handbags.
Obviously purses are a huge staple for women today, and there are tons of cute embroidered bags that are perfect for adding a bit of vintage flair to any outfit!
Or, you can splurge on these Olympia Le-Tan classic literature clutches that Emma Watson has been spotted toting around with her!
BONNETS
Ladies wore hats or bonnets outdoors, and they also carried parasols for sunshades.
Straw bonnet-style hats à la Carey Mulligan as Isabella Thorpe (left) and Felicity Jones as Catherine Morland were a must in Regency England. On the set of the 2020 adaptation of Emma, nearly 60 unique bonnets were created for the film.
Nowadays, a wide-brimmed sun hat with a quirky embroidered phrase is essential for a summer beach day. Add a picnic-style bag, and you are set!
RUFFLES
Ruffles were nearly on the way out the door during Jane Austen's life, but her novels are set in the Regency era when ruffles were still fashionable.
More petticoats were being worn, and a stiffer, more cone-shaped skirt became popular. Stiffness could be supplemented by layers of ruffles and tucks on a hem, as well as corded or flounced petticoats. White muslin shirts (sometimes with ruffles on the neck/sleeves) were extremely popular.
I absolutely love ruffled cold-shoulder and butterfly sleeves, and I just bought the cutest ruffled one-piece swimsuit!
RIBBONS LACE AND BOWS
The history of buttons is fascinating, but during the Georgian and Regency periods women's clothes were pulled together and kept in place mostly by laces, sashes, and bows. Lace was incredibly popular for embellishing garments.
Choker necklaces were extremely popular in post–Revolution France and quickly made their way to Regency tearooms. Ladies would thread a satin ribbon through a large pendant, like a cameo, and tie it around their neck.
Sashes were tied round the waist or under the bust, which can today be achieved with a cute aesthetic belt.
There you have it, Janeites. I could probably talk about this style all day, but I will stop here. DM me on Instagram if you want to chat more about Jane Austen fashions!
Works Cited:
Dress in the Age of Jane Austen: Regency Fashion by Hilary Davidson
Jane Austen's England: Daily Life in the Georgian and Regency Periods by Roy Adkins